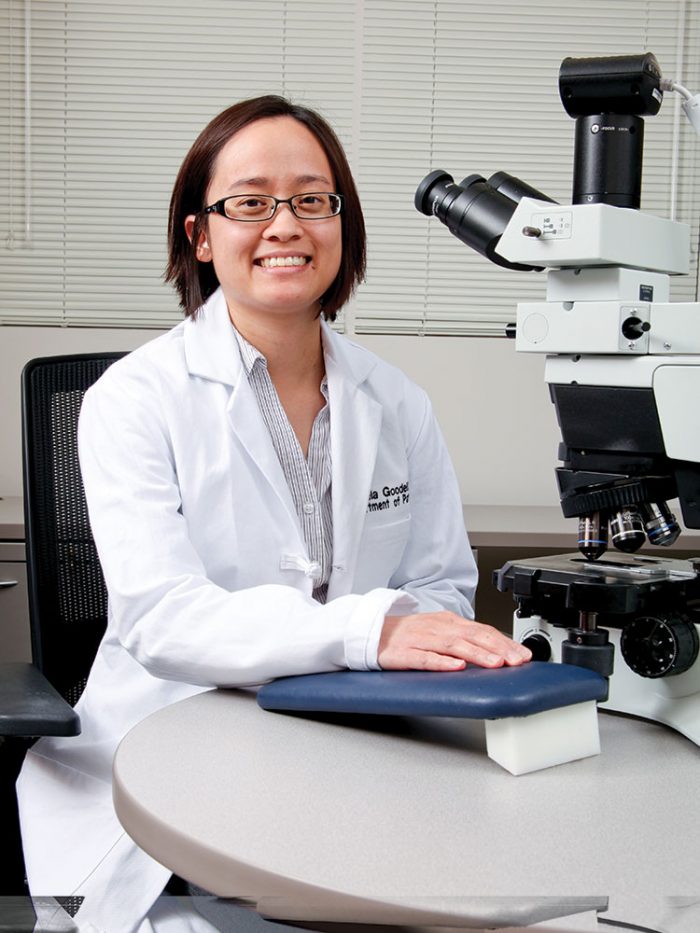 Primary Location: Carle Health-Methodist
Special Interest: Gastrointestinal Pathology
Dr. Goodell received her M.D. from the University of Minnesota Medical School in 2006. She completed her residency training in anatomic and clinical pathology at Beth Israel Deaconess Medical Center (2006-2010). She has been board certified in anatomic and clinical pathology since 2010. Dr. Goodell completed additional subspecialty training in gastrointestinal pathology at the University of Pittsburgh Medical Center (2010-2011) before joining PTPG in August 2011.
Illinois License: Physician, Licensed
Iowa License: Physician, Licensed