Anatomic pathology is a medical specialty that is concerned with the diagnosis of disease based on the macroscopic, microscopic, biochemical, immunologic and molecular examination of organs and tissues. Over the last century, surgical pathology has evolved tremendously: from historical examination of whole bodies to a more modernized practice, centered on the diagnosis and prognosis of cancer to guide treatment decision-making in oncology.
Anatomic pathology covers a full spectrum of surgical pathology and cytopathology services. Special histochemical, immunofluorescent, and immunoperoxidase staining (e.g. staining for estrogen and progesterone receptors and Her/2 neu on breast biopsies; panels of antibodies for evaluation of tumors of unknown origin; lymphoma panels) and electron microscopy are available.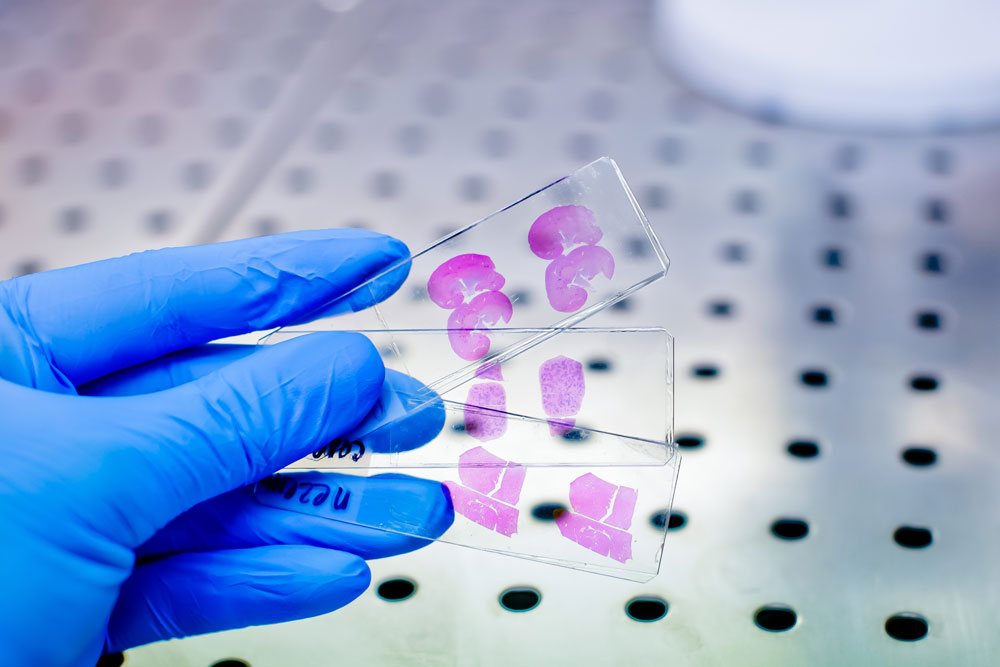 The Role of an Anatomic Pathologist:
Examines tissue obtained by a biopsy or other surgical procedures.
Evaluates the tissue for indications of disease.
Communicates and consults with your doctor regarding the nature and prognosis of specific diseases.
Develops new and enhanced laboratory procedures to ensure more accurate and timely diagnosis.
Monitors the quality of test results generated by other members of the laboratory team (i.e., cytotechnologists – Pap smears).
PTPG provides complete anatomic pathology services at five sites, with the capability to receive specimens by respective referral systems to support office, clinic and rural hospital surgical programs. A panel of immunohistochemical stains for each site is included.