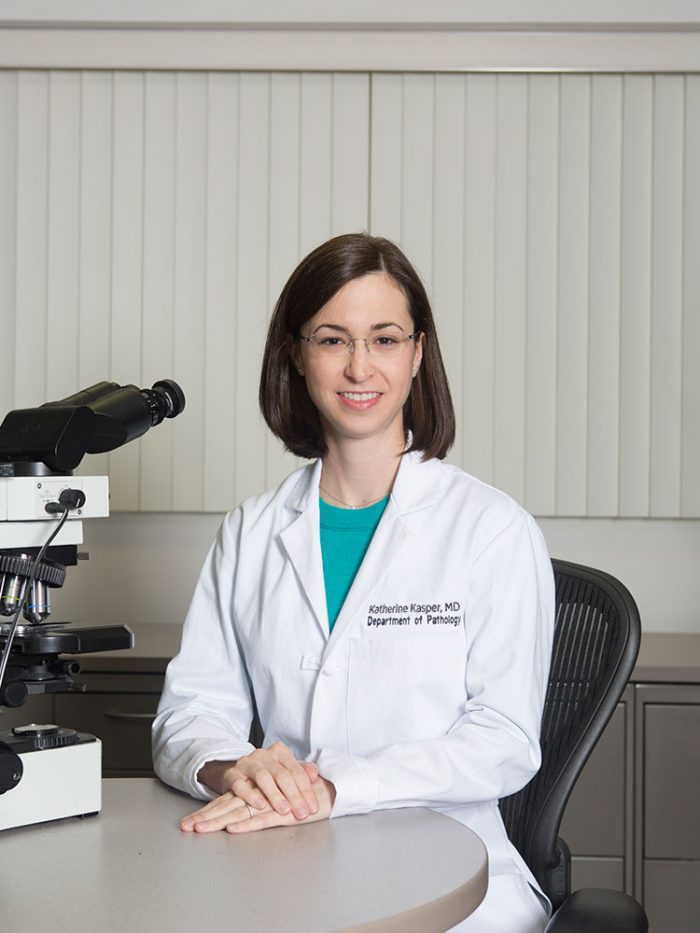 Primary Location: Carle Health-Methodist Phone: (309) 672-5608
Special Interest: Cytopathology
Dr. Kasper received her B.A. degree in biology from Illinois Wesleyan University in 2002 and her medical degree from Northwestern University Feinberg School of Medicine in 2006. She completed her residency in anatomic and clinical pathology at Northwestern University in 2010. Upon completion of her residency, she spent an additional year of training as a cytopathology fellow at Northwestern University. She is a board certified anatomic and clinical pathologist with specialty certification in cytopathology. She completed a surgical pathology fellowship at the University of Wisconsin-Madison where she was a Clinical Instructor before joining PTPG in July 2013.
Illinois License: Physician, Licensed
Iowa License: Physician, Licensed