Hematopathology, as a subspecialty of General Pathology, deals with the study of diseases and disorders of the blood and blood forming tissues comprising the hematopoietic system, including, in addition to blood, the bone marrow, lymph nodes, spleen and liver. Erythrocytes, granulocytes, platelets, monocytes and lymphocytes function within this system.
Non-neoplastic as well as neoplastic conditions may involve any one or a combination of these cell types and tissue sites, including sites outside the various anatomic compartments of the hematopoietic system, such as skin and subcutaneous tissue, stomach, small and large intestine, retroperitoneum and the CNS. In fact, because of the wide-ranging distribution of the various cell types comprising the hematopoietic system, diseases within this system can involve any organ site. This inherent complexity within the hematopoietic system makes the study of diseases and disorders affecting it difficult.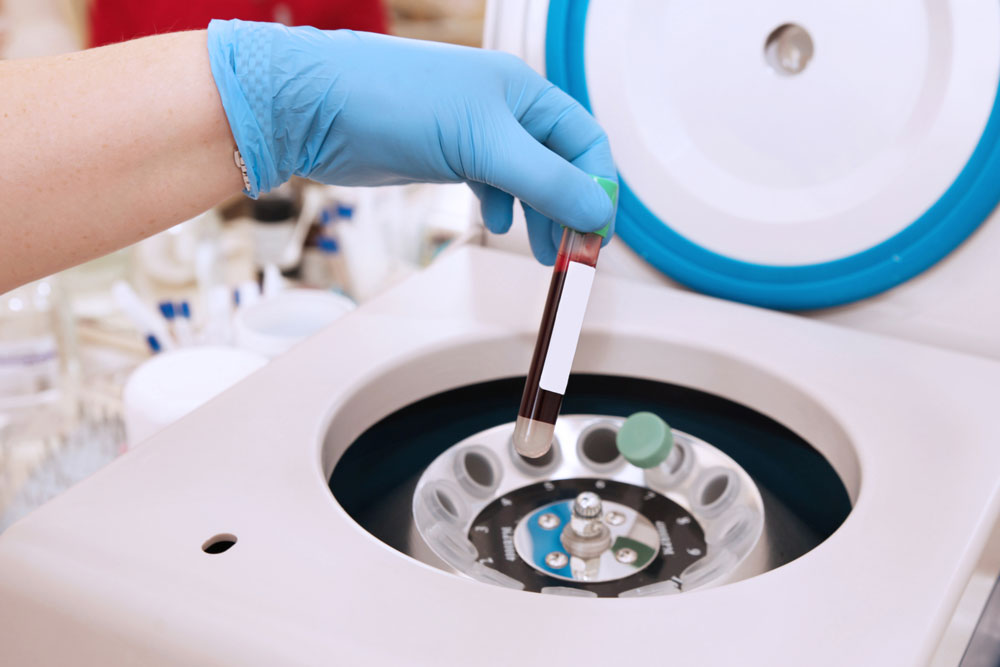 Hematopathologists are trained to address this complexity through integration of the clinical, morphologic, immunophenotypic and genotypic/cytogenetic features of these diseases and disorders in order to arrive at diagnosing conditions affecting the hematopoietic system. This subspecialty expertise is available within the Peoria Tazewell Pathology Group, one of the largest downstate pathology groups, located in Central Illinois. The Peoria Tazewell Pathology Group provides professional clinical consultative services and laboratory directorship at eight hospitals in Central Illinois, ranging from small, community clinical facilities to the large regional hospital, the Methodist Medical Center of Illinois, located in Peoria, which serves as their main reference laboratory. They also provide service to numerous family practice and specialty medical/surgical offices, clinics and medical complexes.
Our experienced, skilled and dedicated professional and technical staff are able to offer a wide panoply of services that include: routine histopathology for morphologic assessment; specialized histopathology that includes immunohistochemistry utilizing the immunoperoxidase method on paraffin embedded tissue, for cell marker analysis, used in the identification of neoplastic (i.e., leukemias and lymphomas) and non-neoplastic, reactive cell populations; multi-color flow cytometric immunophenotyping, used for assessing patterns of antigen co-expression and intensity of expression, which are useful in identification of neoplastic cell populations and distinguishing neoplastic from non-neoplastic cell populations, as well as monitoring neoplastic diseases and identifying prognostic indicators; and access to specialized clinical laboratory services such as genotypic/cytogenetic/FISH analysis through our relationships with specialty national reference laboratories.